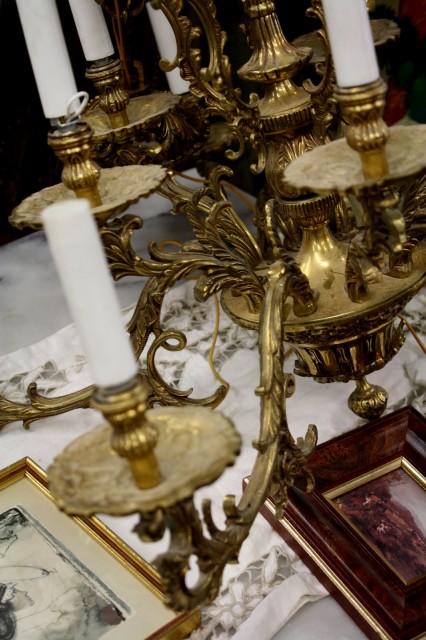 Foothill Estate Sales is a family owned business with over 25 years of experience in the field of onsite sales and clean outs of residential property.
The owner, Annie Assefa, is a familiar face to the professional estate sale community of liquidators, having worked for and partnered with several of the premier estate sale companies in the Southern California area, as well as having been a shop owner, show vendor, eBay seller and collector.  She has expertise in the knowledge of antiques, collectables, fine art, jewelry, dolls, and vintage clothing.  Her great organizational and display skills are invaluable in staging your home and highlighting your contents to their best advantage. Of course the contents of an average home will also have a majority of everyday items in the house and garage and because of her years of experience as an estate sales cashier, pricing these items comes second nature.
Onsite sales involve, obtaining permits if needed, staging the home, pricing contents, advertise online and in print, emailing our customer base, posting signs, which include street signs, sign twirlers, banners and flags. After sale activity includes getting a donation group to remove unsold items, leaving the home broom clean.
Our fee is a sliding scale, based upon the actual outcome of the sale.
Payment is made within 7 days of the close of sale activity and will include an exit inventory with individual sales results.
Clean outs are arranged for a flat fee and involve removing everything including hauling of rubbish and debris.
Every situation is unique; each client deserves the best we have to offer. We are flexible in tailoring our services to fit your needs. Foothill Estate Sales is proud to give you professional service with a personal touch.